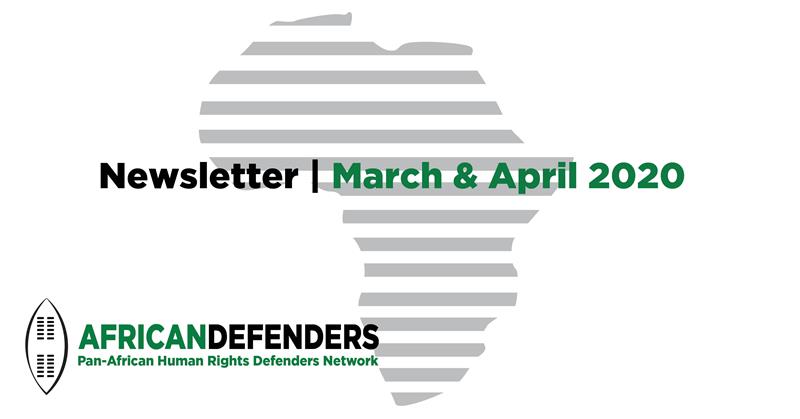 *Covid-19 update:
As the COVID-19 pandemic has spread globally and extraordinary measures are being enacted to respond to this threat, DefendDefenders and AfricanDefenders had to be responsive to protect staff, partners, beneficiaries, and to play a positive role in this emergency. On 20 March 2020, DefendDefenders and AfricanDefenders started implementing a preventive social distancing plan. Staff was required to work remotely, and all visitors to the office have been temporarily banned, all in-person meetings have been cancelled, and all activities that require in-person contact postponed. At the end of March, a growing number of restrictions were imposed in Uganda, with a total lockdown for two weeks announced on 31 March 2020 which was further extended to 6 May 2020.
Highlights
Open letter on the Xenophobic, racist and inhumane treatment of Africans in China
After reports of African nationals facing xenophobic and racist treatment in China in the context of COVID-19 measures, AfricanDefenders initiated the process of writing a letter to H.E Moussa Faki, the Chairperson of the African Union Commission. The letter urged the commission and African leaders to demand a full investigation by Chinese authorities into the human rights violations against Africans living in China and called for immediate remedial action. The letter was endorsed by over 300 civil society organisations (CSOs), women organisations and feminist movements, labour and students' movements, youth organisations, and professional associations. It was also endorsed by over 1700 individuals within and outside Africa including lawyers, judges, scholars, businesspeople, clergy, artists, activists and journalists. The letter also featured in local news media like the 
Maverick Citizen
 from South Africa and 
PML daily
 from Uganda.