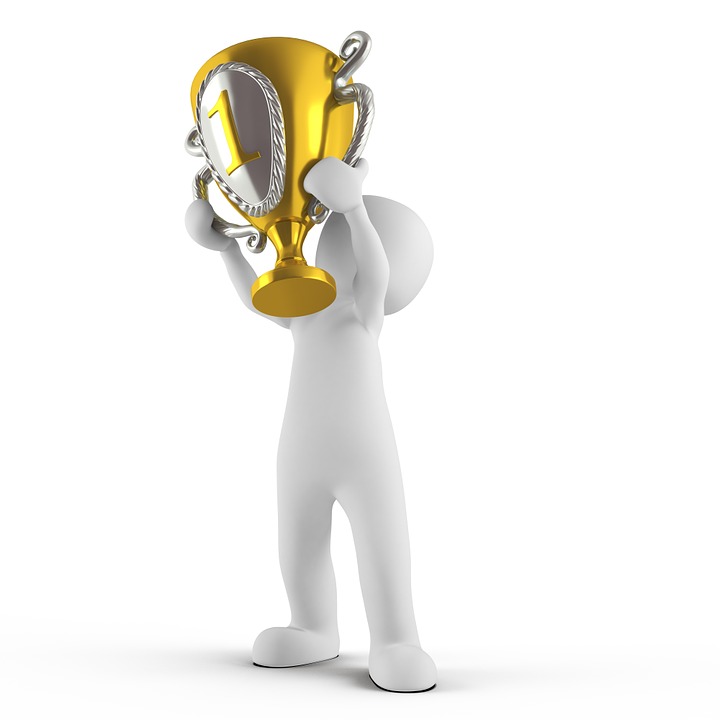 9 December, 2019


PRESS RELEASE: Winners of the 2019 Human Rights Defenders Awards Announced

The Defenders Coalition (National Coalition of Human Rights Defenders in Kenya) and the Working Group on Human Rights Defenders announced today the winners of the 2019 Human Rights Defenders awards during a ceremony held in Nairobi at the Residence of the French Ambassador.

The 2019 winners are:
Human Rights Defender of the Year: Wilfred Olal and Social Justice Centres Working Group
Upcoming Human Rights Defender of the Year: Benazir Mohammed and Intersex Persons Society of Kenya
Munir Mazrui Lifetime achievement: Denis Nzioka, Peninah Mwangi and the Late Onyango Oloo.

For the fourth consecutive year, and chosen by an independent selection panel of eminent Kenyans, chaired by Dr Willy Mutunga, the three different awards were handed out to the winners for their outstanding work in the field of human rights. Some of the selection criteria included civil courage, leadership, innovation, demonstrable impact of the Human Rights Defender's work on the community, and creativity.

"In every community, there are individuals who stand out. They defend human rights, and they do so at times under very extraordinary circumstances," says Kamau Ngugi, Executive Director of the Defenders Coalition. "The good bit is that their work is appreciated by the society but their work is only known to the communities around them and the areas they have had an impact across the world. The awards ceremony is a special occasion to honour those courageous individuals who do excellent work within our communities."

The objective of the Awards ceremony is to honor the extraordinary work of Human Rights Defenders in the protection of human rights while they face many challenges in their capacity of agents of social change and transformation. An important aim of the awards is to improve the safety and protection of Human Rights Defenders as they benefit from the visibility and international recognition.

The Awards ceremony is an initiative of the Human Rights Defenders Working Group, currently presided by the Defenders Coalition and co- chaired by Belgium Embassy in Nairobi. The Working Group brings together civil society organizations, activists and development partners to pursue the universal goal of protecting human rights and the defenders of these rights.
For more information, or interview requests, please contact:
Mr. Francis Ndegwa, Communications Officer, Defenders Coalition, 0705 692 347 [email protected]

Notes to the Editors:
Further details on the 2019 Winners:
Human Rights Defender of the Year: Wilfred Olal and Social Justice Centres Working Group

Wilfred Olal
Wilfred is the coordinator of Dandora Community Justice Center and the Convener of the Social Justice Centers Working Group. He is a husband and a father of three kids. Apart from being a Human rights defender, he is a farmer and businessman in the supplies industry.
Olal started his Human rights work in 2005 by joining The Bunge la Mwananchi social movement as a member and rose to the position of the National Coordinator, where they advocated for the expansion of the civic space and a campaign on the right to protest against corruption and Impunity.
In 2014, he joined hands with other HRDs and came up with the idea of setting up social justice centres to advocate for social justice and Human rights in the informal areas of Nairobi. They started with Mathare social justice Centre, and later Dandora community justice Centre. The centres have since grown up to outside Nairobi and in September 2019, Rubaga social justice centres was launched in Kampala.

Social Justice Centres Working Group
The Social Justice Centres Working Group (SJCWG) is a consortium of 28 justice centres mainly based in Nairobi, Kisumu and Mombasa's informal settlement. Collectively, the justice centres are a movement advocating for the realization of social justice within some of Kenya's most marginalized communities. The SJCWG advocates and fights for the promotion of human rights in all spheres of their respective communities through documentation, monitoring, reporting of cases of Human Rights violations and holding of community dialogues within their areas of advocacy.

Upcoming Human Rights Defender of the Year: Benazir Mohammed and Intersex Persons Society of Kenya
Benazir Mohammed
Benazir is a an FGM survivor and Anti-FGM crusader from Garissa. She is a founder and has been working as the director of Silver Lining Kenya (SLK) for the last 3 years. Through this initiative, Benazir and her team advocate for the rights of young girls especially on education, reproductive health and ending different forms of GBV.

Other than being a HRD, she recently started a social enterprise called Pendo Africa Industries based in Garissa that makes re-usable sanitary towels, creating employment for local women and youth. Benazir's human rights work is inspired by the young girls she mentors, who now can advocate for their rights and encourage other girls to speak out.

Intersex Persons Society of Kenya
IPSK is an initiative that started in Nairobi county on November 2016 to provide support and creating awareness as well as gathering data to establish the identifiable presence of intersex persons in Kenya, the identifiable presence of practice or beliefs that the human rights, dignity ,or lives of all such persons. IPSK works to develop tools and information suitable for advocacy, to be used in awareness campaigns towards an open, tolerant, and enabling society of intersex persons and their families. We also work towards the protection of dignity and elimination of human rights violations of intersex persons.

Munir Mazrui Lifetime achievement Award: Denis Nzioka, Peninah Mwangi and the Late Onyango OlooDenis Nzioka
Denis Nzioka is a Kenyan based LGBTIQ and sex workers rights activist. He is also a book author/publisher, trained journalist and parent. Currently, he volunteers his skills to build, and support African LGBTI and sex worker led movements in media, and online platforms and creating community resource portal for sexual and gender minorities. He is not just familiar with health and rights promotion for sexual and gender minorities, but one that lives the work and already has established and trusting contacts in the movements.
He was also the first to report on sex work organizing via the Denis Nzioka News Agency, something that earned him the Sauti Journalism Award for honest, balanced reporting, given by KESWA at the inaugural Kenya Sex Workers Awards. Denis has been a wonderful resource, peer mentor and close friend.

Peninah Mwangi
Peninah is a mother of one son and a guardian to 5 children, the eldest being18 years. All of them are children of sex workers. She began her human rights work more than 20 years ago. After college in 1998, she started to work as a bar hostess where learnt that violence including murder of women working in the bars or those doing sex work and based in the bars and brothels is not uncommon.

Together with other Bar Hostess and sex workers, they used to have sessions where they discussed horror stories of police who arrest and violate them, asking for sexual favors or jail for the girls. They agreed to form an organization to advocate for the rights of bar hostesses and sex workers. At the same time, HIV/IDS was at its peak in Kenya (national average of 33% prevalence) and was affecting sex workers and bar hostesses the most. In some bars they lost all the bar hostesses, there was a lot of stigma and panic in the bars.

Onyango Oloo
Onyango Oloo stood tall as a social justice and political activist amongst his peers of liberal democratic critics of the 1990s. He was well known in the community of activists, and after a stint in exile, Onyango Oloo worked mainly as an online activist, blogging and writing on various themes on political reforms in the country. In this characterization, I got to know the works of Onyango Oloo for almost 8 years. Onyango Oloo lived in life as a thorough going ideologue in neither want for material satisfaction nor the pleasure of keeping friends that he disagreed with. For good or for bad, he was very steadfast and principled.

Public Choice Award: Domtila Chesang
Domtila is a trained high school teacher, was born and raised up in the slopes of West Pokot county. She founded I Rep Foundation (I Am Responsible Foundation), a community-based organization which senstizies and carries out community empowerment campaigns. The campaigns are geared towards empowering the community with knowledge and information on negative effects of harmful cultural practices like Female Genital Mutilation and child marriages. She is an FGM survivor who took a stand against the vice despite being branded a coward. She is a full-time human rights defender.
She has successfully managed to directly and indirectly prevent and protect girls from falling victims of violence through a number of interventions and by working with other stakeholders. Domtila also rescues girls and host them temporarily, enroll them in her former boarding school which rescued and hosted her when she run away from home. She partners with them to mobilize resources, scholarships and food.

The 2019 Human Rights Defenders Award ceremony was hosted by the French Embassy in Nairobi, with the generous support of: Belgium Embassy, Netherlands Embassy, Germany Embassy, Haki Africa and Embassy of Sweden in Nairobi.