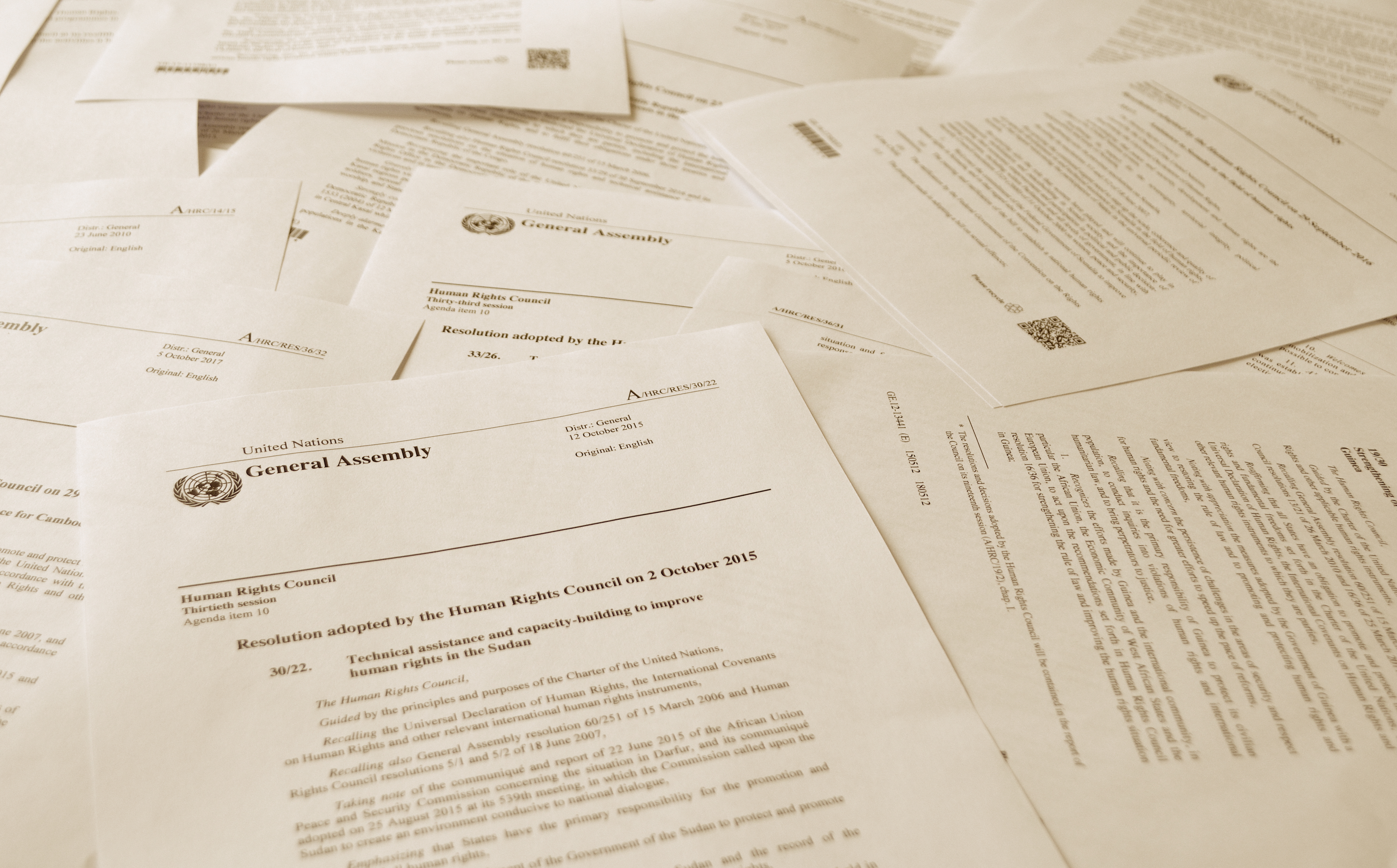 21 June, 2019


No Advice without Knowledge: Scrutiny elements in the UN Human Rights Council's item 10 resolutions

This article was first published by DefendDefenders

In a report published today, DefendDefenders analyses the content and evolution of resolutions adopted by the UN Human Rights Council (hereafter "Council") in the framework of its agenda item 10, which is dedicated to technical assistance and capacity-building. No Advice without Knowledge focuses on the presence of scrutiny (understood as monitoring and public reporting) elements in the Council's item 10 resolutions.

As Hassan Shire, DefendDefenders' Executive Director, highlights in his Foreword, the Council's agenda item numbers reflect different possible approaches to human rights violations, from exposure and condemnation to cooperation and encouragement to address them. As the report shows, this dichotomy is largely misleading, however, as scrutiny is part and parcel of item 10.

"Too often, we hear that item 10 should not include scrutiny elements, but this is illogical and inconsistent with the Council's practice," said Hassan Shire at the launch of the report. "Item 10 can be a fantastic tool to bring about progress. However, to provide effective technical advice, the Council needs knowledge of the situation on the ground, including the issues and needs of recipient countries. This means that scrutiny is indispensable." 

A methodical analysis of item 10 resolutions shows that most of them contain significant monitoring and public reporting elements. Resolutions the Council adopts under item 10, and the mandates the resolutions create, are much more than "technical." They go much beyond "advisory services." And the Council itself is much more than a service provider. Scrutiny is one of its core functions.

To make claims about the Council's item 10, the report examines resolution characteristics in a systematic manner, relying on both quantitative and qualitative methods. It uses a statistical meta-analysis and textual analysis and relies on spreadsheets DefendDefenders designed, which are freely accessible below.

"We hope that this report will provide diplomats, UN officials, observers, researchers, and human rights advocates with an evidence-based analysis of the Council's resolutions," said Nicolas Agostini, Representative to the UN for DefendDefenders. "Our objectives include paving the way for more research and reflections on a sensible use of agenda items and contributing to enhancing the quality and impact of resolutions." 

DefendDefenders has been working on the Council's country-specific resolutions by engaging in advocacy and actively participating in Council sessions. Five out of the 11 countries of our mandate (Burundi, Eritrea, Somalia, South Sudan, and Sudan) are currently on the agenda of the Council. The Council, established in 2006, is the UN's principal human rights body. Its programme of work includes ten standing items, including item 4 ("Human rights situations that require the Council's attention," that is, the most serious situations of human rights violations) and item 10 ("Technical assistance and capacity-building").