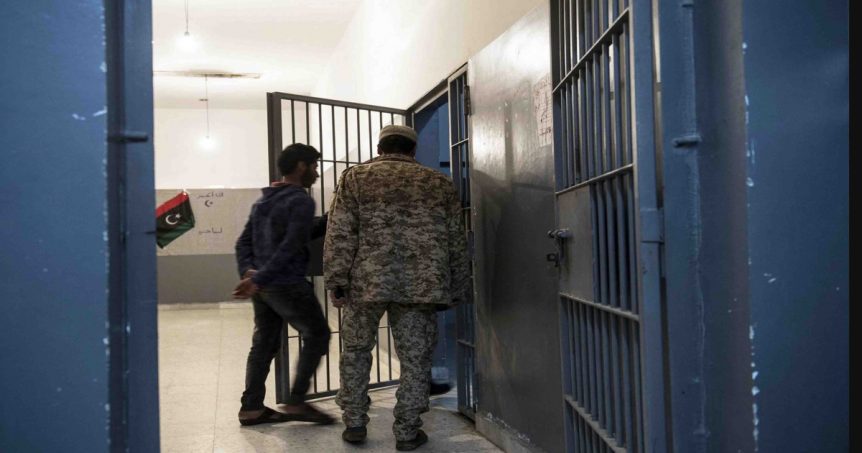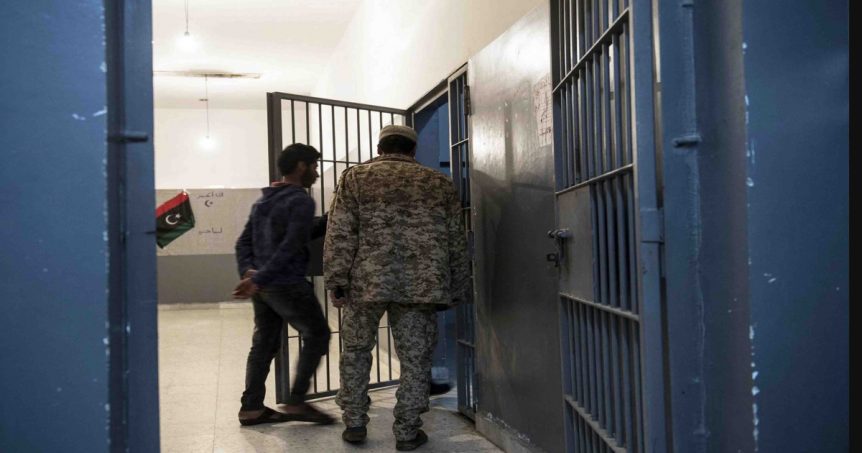 21 April, 2020


Libya: After the first reported death from Covid-19, failure to release detainees amounts to a death sentence

This statement was first published by the Cairo Institute for Human Rights Studies

One year into the most recent escalation of fighting, civilians in Libya face yet another threat to their health and well-being. With the first death from Covid-19 reported in Libya this month, the Libya Platform[1] calls on the authorities to urgently decongest places of detention to limit the spread of the virus among the prison population and the country as a whole. With the current unprecedented threat to the collective future of humanity, the international community cannot turn a blind eye to countries in conflict such as Libya.  If the Covid-19 pandemic is not controlled in Libya, it will continue to spread in North Africa and Southern Europe, undermining global efforts to cope with the crisis.

Following nine years without functional central government institutions, and a year of heavy conflict in the most densely populated parts of the country, the outbreak is likely to have a devastating impact in Libya, especially for those who live in precarious conditions and whose freedom of movement is restricted. Living conditions in Libya's prisons are already sub-standard, with more than 8,000 Libyans and non-Libyans held on flimsy legal grounds or without legal grounds, for so-called crimes such as expressing a dissenting opinion or affiliating with political, civil society, media, and legal communities. They face torture and other ill-treatment, in addition to overcrowding, poor sanitation, and lack of access to medical care. The situation for more than 3,000 refugees and migrants in formal and informal places of detention, with little access to water and sanitation, is also extremely alarming.

Keeping people in unnecessary detention under these appalling conditions could result in nothing short of a mass death sentence and represents a clear danger to public health throughout Libya and beyond. To counteract this imminent public health threat, the Libya Platform urges:
The Supreme Judicial Council and representatives of the judiciary in the east and west to urgently activate the release of a large number of individuals, Libyans and non-Libyans, and notably:
To release all underage detainees, those over 50, those with immune or respiratory illnesses, pregnant women, people with disabilities;
To release low-risk offenders, people close to the end of their sentences and anyone who can be safely reintegrated into society;
To release all prisoners of conscience, activists, human rights defenders, anyone held solely for expressing their views peacefully, and each detainee held without charge, sufficient legal basis, or for crimes not recognized under international law, without systematically excluding people incarcerated for terrorism crimes, often convicted under vague legal provisions and without due process[2];
All security forces managing detention facilities should cooperate with the Supreme Judicial Council and Ministry of Justice in the east and west to implement the release decisions in the entire Libyan territory;
In addition,
The Ministries of Interior, Defence and all relevant parties must halt any new detention of migrants or refugees;
All armed groups that detain Libyans or foreigners without referring them to the prosecution, must immediately disclose the names of and location of detainees, and not restrict access to medical care.
The Platform urges the Public Prosecutor to take all necessary steps to investigate enforced disappearances, to reveal the whereabouts of forcibly disappeared individuals and ensure their release.
The international community should:
Urge Libyan authorities in the entire Libyan territory to release detainees without delay.
For detainees who cannot be released, the Platform urges the Ministries of Interior, Justice and Defence, and all relevant authorities under the supervision of the judiciary:
To ensure the implementation of the necessary measures recommended by international institutions in the entire Libyan territory, starting with preventing overcrowding and providing clean water, clean sanitation spaces, and adequate health care;
To allow Libyan civil society organisations and the Libyan Red Crescent to visit places of detention of Libyans and non-Libyans to help provide essential hygiene products and medical supply as well as critical medical assistance;
To ensure the provision of adequate information to the families of detainees on their health status, and allow them to communicate regularly with their families by telephone;
To allow the families of prisoners and detainees to deliver food, medicine, and hygiene products in addition to heaters and blankets, clothing appropriate to the weather, and ensure these supplies are cleaned and disinfected before delivering them to prisoners and detainees.
Libyan authorities have an obligation to protect the right to life and to health for everyone, without exclusion or discrimination. While Platform members welcome the recommendation made by the Supreme Judicial Council to release segments of detainees in Libya, as well as the decision made by the Public Prosecutor to release 1,300 detainees in Western Libya, the Libya Platform continues to advocate for the further decongestion of places of detentions, in the entire Libyan territory, especially noting that no release decisions were made in the Eastern and Southern regions, in order to reduce the risk of a major Covid-19 outbreak in overcrowded facilities, which would have disastrous consequences on these populations, on the people managing the facilities, and on the country as a whole.
Despite the uncertainty surrounding the pandemic, international institutions have put forward a series of concrete measures that can minimise its impact. The Libya Platform urges authorities to act to prevent an uncontrollable outbreak of suffering and loss of life across both sides of the conflict.
---
[1] The Libya Platform is a human rights coalition established in 2016 by the Cairo Institute for Human Rights Studies (CIHRS), currently gathering 11 Libyan human rights organisations and CIHRS.
[2] People incarcerated for terrorism crimes should not be systematically excluded from potential releases, as the current Law on Combatting Terrorism [3/2014] contains vague provisions used to arrest any individual for exercising their rights to free speech, assembly and association, or for any ordinary criminal or minor offense. The Law on Combatting Terrorism employs an overly broad definition of the terrorist act, which includes harming the environment and prohibiting or obstructing the operation of public authorities, government departments, or municipal units. It allows for people demonstrating in front of government facilities or staging a strike to be charged as terrorists, thereby constituting a direct threat to freedom of expression and peaceful assembly. Article 15 provides for a sentence of five–ten years in prison for "any person who engages in advocacy, propagation, or deception to commit a terrorist act, whether in word, writing, or any other means of broadcast, publication, letters, online activity." See the statement from Human Rights Watch (HRW), "Libya: Amend Counterterrorism Law" (13 May 2015). Accessible here.
Moreover, since the adoption of law [4/2017] on amending some Provisions of the Military Penal Code and Military Code of Criminal Procedure by the House of Representatives, terrorism crimes are tried under military court jurisdiction which does not guarantee adequate defence rights and due process, notably in a situation of war and state of emergency. See the report from the International Commission of Jurists (ICJ), "Accountability for Serious Crimes under International Law in Libya: An Assessment of the Criminal Justice System", p. 91, (December 2019). Accessible here.