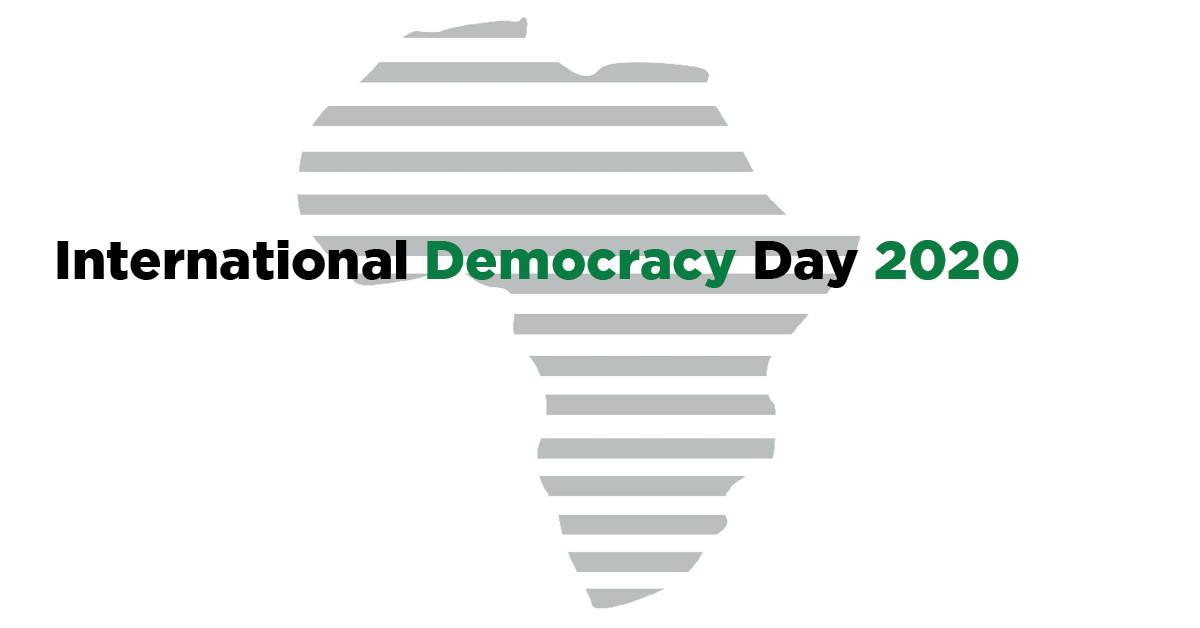 15 September, 2020


International Democracy Day Campaign 2020

Today is #DemocracyDay2020. As of last year, the African Charter on Democracy, Elections and Governance (ACDEG) has been ratified by 34 and signed by 46 out of 55 African States. The charter was adopted as the African Union's main normative instrument to set standards for better governance across the continent. Despite this positive step, this year member states have placed undue restrictions on civic freedoms under the pretext of COVID-19. This is especially worrying in light of upcoming elections as accountability, transparency and free & fair elections are the foundation of any democracy.

But African human rights defenders (HRDs) are finding creative ways to defend their rights and fight for democracy. To celebrate International Democracy Day, we want to showcase the resilience of HRDs in Malawi and Tanzania as examples of  #HRDs protecting democracy in Africa. Read what human rights defenders Gift Trapence and Zaituni Njovu have to say on the connection between human rights and democracy.