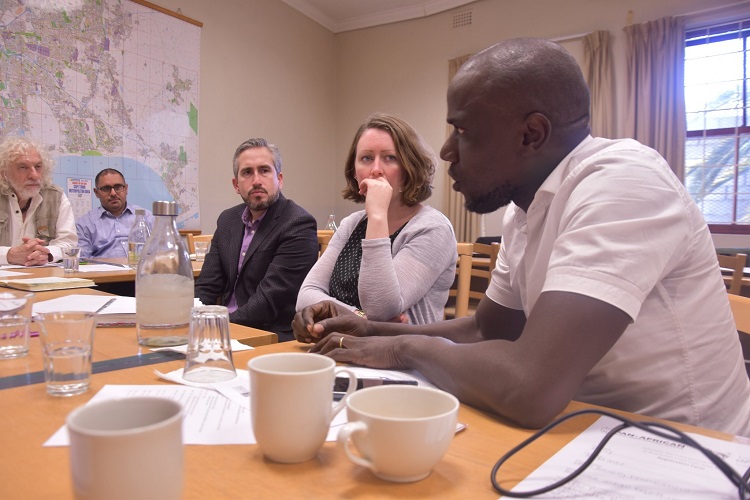 4 December, 2018


How universities can strengthen civic space

Universities play a crucial role in fostering peaceful activism, which is especially important as civic space is shrinking across the globe and human rights defenders (HRDs) continue to face threats and repression. On 28 and 29 November, the Pan-African Human Rights Defenders Network (PAHRDN) and the Centre for Applied Human Rights (CAHR) at the University of York co-organised a workshop to explore opportunities for enhanced collaboration between universities and civil society organisations (CSOs) to strengthen civic space and create an enabling environment for HRDs. Held in Cape Town, South Africa, where universities have a history of engagement with civic activism during the anti-apartheid era, the workshop brought together university faculties, CSOs and HRDs from around the world.

Participants shared good practices regarding ways in which universities can contribute to the protection and support to of HRDs at risk. PAHRDN's Hub Cities initiative, which enables African HRDs at imminent risk to temporarily relocate to cities on the continent, explored avenues for enhanced engagement with civil society partners and universities in hosting HRDs at risk. CAHR presented its protective fellowship scheme, which allows HRDs working in hostile environments to access educational opportunities directly relevant to their work, while taking a break from the pressure of their country of origin. The importance of striving for an holistic approach that allows relocated HRDs to have a truly fulfilling experience was highlighted, including access to appropriate psycho-social support mechanisms. It was also emphasised that HRDs can have a positive impact on their host community, fellow students or colleagues by bringing alternative skills and experiences of activism.

It was stressed that universities should go beyond protection initiatives, by taking a proactive stand in promoting civic space and collaborating with CSOs in their human rights missions. Examples were provided by university-based human rights centres and law clinics, which can actively take up struggles for social justice. Good practices were also provided through experiences from Latin America, such as the successful collaboration between academics, activists and local communities in the promotion of indigenous and environmental rights in Argentina.

Participants also reflected on the importance of adapting context-specific models and strategies, as universities themselves can face repression through a variety of legal, economic, and administrative means, and academics can be victims of threats. Furthermore, universities face internal divisions and the commercialisation of higher education, which can challenge their ability to engage with the not-for-profit world.

Despite such challenges, participants agreed that collaboration can be mutually beneficial for civil society and universities. One the one hand, by collaborating with universities, CSOs have access to a more neutral space where their actions can gain legitimacy, and where HRDs can be protected and exchange expertise. On the other hand, universities have the opportunities to become closer to communities, exploring ways for the co-production of knowledge and continuous mutual learning.

The workshop resulted in new, innovative ideas for applied research, as well as the formulation of practical steps forward to further develop the Hub Cities initiative in Southern Africa, and to strengthen networks between civil society and universities for the protection of HRDs and the promotion of civic space and human rights.