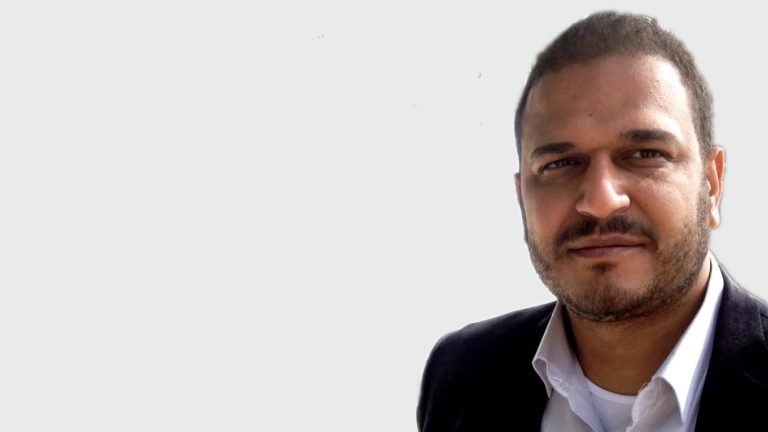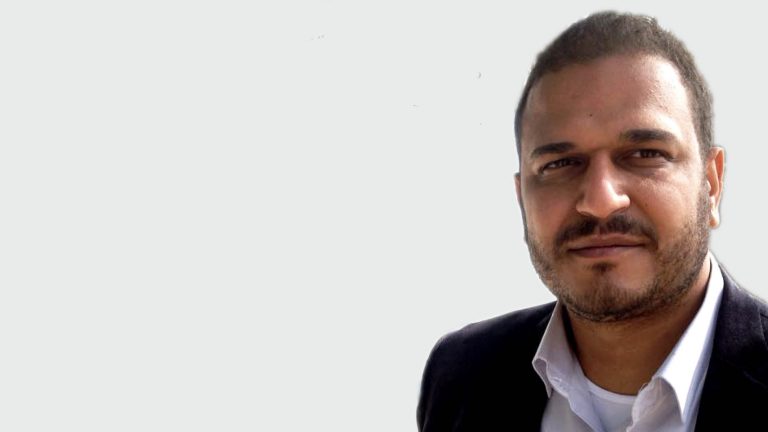 9 December, 2019


Egypt: Immediately release Coptic activist Ramy Kamel
Accusation of belonging to the Muslim Brotherhood – used by the state against oppositional politicians, journalists, and activists- now leveraged even against Coptic Christians
The Cairo Institute for Human Rights Studies (CIHRS) calls for the immediate release of Coptic Christian activist Ramy Kamel, arrested by the Egyptian authorities on November 23rd; only a few days before his scheduled departure to participate in the 12th session of the United Nations Forum on Minority Issues, held in Geneva last week. All charges against him must be dropped, and an independent investigation opened immediately into the grave violations he has faced since and prior to his arrest. CIHRS further calls for the urgent intervention of the UN Special Rapporteur on the situation of human rights defenders, to stop the ongoing state reprisals against human rights defenders in Egypt, especially those who cooperate with the UN.
Ramy Kamel was charged by the State Security Prosecutor with joining and financing a terrorist group under Case no. 1475 of 2019, among other charges.[1] This makes him the second Christian activist –after Coptic Christian activist Andrew Wassef– to be accused of terrorism by the state. CIHRS  fears that Ramy will face the same fate as Andrew, who was sentenced to five years in prison[2] on charges of inciting terrorism through the state.
18 days prior to his arrest, Ramy was severely beaten and tortured after being summoned for a non-official investigation by the National Security Agency, in an attempt to intimidate him from continuing to speak out about Coptic issues on social media, especially regarding the targeting of churches and sectarian violence.  He was threatened with further torture if he were to continue defending Copts' rights.
Ramy Kamel's arrest comes as part of an alarming expansion of the Egyptian state's proclivity for accusing human rights defenders and dissidents of cooperating with the Muslim Brotherhood, (defined as a "terrorist group), even if those individuals are Coptic Christians.  This excessive exploitation  of patently facetious terrorism charges underscores the State Security Prosecution's functioning as  "sinister tool of repression"  as it abuses   counterterrorism legislation to hunt down and prosecute thousands of peaceful critics while depriving them of due process.
CIHRS considers the prosecution of Ramy Kamel as state retribution for his defense of Coptic rights in Egypt, both on the local and international levels, as well as retribution for his cooperation with UN human rights mechanisms. Prior to his scheduled participation in last week's UN Forum on Minority Issues, Ramy had collaborated with the Special Rapporteur on adequate housing, Leilani Farha, during her visit to Egypt in September 2018, particularly in regards to Christian families displaced in the contexts of state counter-terrorism operations or investment projects (such al-Warraq Island), or who were forced to leave their homes after repeated assaults and threats from militant groups.
Ramy joins an ever-growing list of human rights defenders and other citizens who suffer harassment and retribution from the Egyptian state for engaging with the UN, prominent among them activist Ibrahim Metwally, who was also arrested before traveling to the UN in  Geneva. Fernand de Varennes, Special Rapporteur on minority issues, in his closing remarks, stated that it was "….regrettable that not everyone was allowed to join us. That some were actively prevented from coming here. Contrary to the [spirit] and commitments that underpin this forum.  This should not be happening."
The UN forum –  held on November 28th and 29th – focused on "Education, Language and the Human Rights of Minorities." Egypt was directly questioned in regards to its arrest and prosecution of Ramy Kamel, one of the most prominent Coptic Christian activists and researchers in the country.   Ramy's advocacy and research focuses on protecting the Coptic identity of Christians in Egypt and spreading Coptic culture; he was the first to call for the Coptic language to be taught in schools in Egypt.
CIHRS reiterates its demand for the immediate release of Ramy Kamel, and holds the Egyptian authorities accountable for his safety and health, especially given that he has been tortured at least twice and deprived of essential medical care although he suffers from health problems.
Background information
Ramy Kamel is a founder and coordinator of the Maspero Youth Union, a Christian human rights organization  formed in March 2011 which gained prominence following the infamous Maspero Massacre of October 2011, in which 26 were killed by the Egyptian military and security forces, among them peaceful Coptic protestors. In 2013, Ramy founded the Maspero Youth Foundation for Development and Human Rights, registered as an Egyptian human rights association for Christian rights under the number 9419/2013.
Ramy Kamel's work focuses on monitoring and documenting violations and abuses faced by Christians in Egypt, including the targeting of churches – with some churches shut down due to pressure from militants or because of security orders. Ramy publicly opposes security solutions to sectarian conflicts, such as customary reconciliation policies and forced displacement. Ramy is also regularly critical of laws regulating Coptic affairs in Egypt, especially laws relating to church building and legalization, in addition to monitoring and analyzing other human rights issues through the foundation he runs or through commentary on his social media accounts.
The unofficial summoning of Ramy 18 days before his arrest was a violent attempt to intimidate him into ceasing his human rights activism and defense of Coptic rights. He was summoned and then transported in an armored vehicle to the National Security headquarters in Nasr City, where he was tortured and severely beaten. He was unlawfully interrogated about the sources of his information and several of his publications on his personal social media accounts before being released.
At 1:30 in the morning on Saturday November 23rd, security forces stormed and searched Ramy Kamel's home in the Warraq neighborhood, and arrested him after confiscating his phone, camera, and personal computer. Ramy was then disappeared for several hours, during which he was beaten and insulted, according to his statement later.
Ramy then appeared at the headquarters of the Supreme State Security Prosecution in Cairo's Fifth Settlement neighborhood, where he was interrogated for the first time in the absence of his lawyer. He was charged with joining and financing a terrorist group and spreading false news. This prompted his defense team to present a memo to the General Attorney and the Minister of Justice regarding the investigation of their client without a lawyer, demanding an investigation into his disappearance and torture.
On November 24, the State Security Prosecutor sentenced Ramy to 15-days imprisonment pending investigation in Case no. 1475 of 2019, the same case under which labor activist Khalil Rizk is charged. Rizk is the last person Ramy wrote and posted about before his arrest.
Ramy  Kamel advocated for the protection of Coptic identity for Christians in Egypt, and defended the right of Christians to learn  the Coptic language in schools as their mother tongue. In June 2019, he submitted a proposal to the Minister of Education through an official memorandum, demanding a clear timeline and strategy for teaching the Coptic language in schools to Coptic students. and implementing the Convention against Discrimination in Education.
Egypt's refusal to uphold Coptic rights subjected it to direct criticism at the Twelfth Session of the United Nations Forum on Minority Issues, held at the UN headquarters in Geneva on the 28th and 29th of November, on the theme of "Education, Language and the Human Rights of Minorities." Egypt was criticized for its failure to implement the Coptic language in the curriculum of Coptic Egyptian schools, and for failing to raise awareness of Coptic Christian culture throughout Egyptian society at large.
In addition to failing to take action to protect Coptic identity, the Egyptian state is deliberately abusing and taking revenge on Coptic activists who spread awareness about issues and problems faced by Christians in Egypt. Ramy is the first Coptic activist to officially address the Minister of Education on teaching Coptic language and protecting Coptic culture against erasure.  Ramy's arrest ahead of the Forum is only further evidence of the state's pattern of retribution against peaceful activists simply exercising their fundamental rights.
Ramy lives in the Warraq neighborhood of Cairo; in which a large majority of its residents are being threatened with forcible displacement by the Egyptian state, in order to make way for the "Maspero Triangle Investment Project." Ramy is considered one of the most committed activists in regards to monitoring state violations against residents, and following up on compensation payments and alternative housing.
Ramy's activism in Warraq led to his collaboration with the  Special Rapporteur on adequate housing, Leilani Farha, during her visit to Egypt last year, in which he accompanied her on field visits to areas of displacement in Cairo and other governorates. He also facilitated her direct communication with a number of Christian families in Upper Egypt governorates, who had been displaced by sectarian conflicts or militant intimidation.
Although this UN visit was by the Egyptian government's  invitation and authorization, Egyptians who cooperated with the UN were subject to  reprisals, intimidation, and threats by the Egyptian authorities, according to a UN statement on 4th of December 2018:
"Human rights defenders and lawyers working on the right to housing also reported that they have been followed and photographed by persons unknown to them, to have received anonymous and threatening phone calls, or have been summoned to report at police offices for interrogation. One lawyer with whom Ms. Farha met after the visit was subjected to a travel ban," said the Special Rapporteur on Human Rights Defenders, Michel Forst.
Ramy experienced similar harassment and prosecution as that faced earlier by other defenders and lawyers who cooperated with the UN.  Pro-state pages on social media launched vile campaigns against him; accusing him of spying, treason, and being backed by "non-Egyptians." His arrest was also linked to his cooperation with the Special Rapporteur.
Ramy Kamel has an exceptional reputation among those in Egypt's ecclesiastical community. His credibility has enabled him to mediate a number of conflicts, such as the Wadi al-Rayyan Monastery crisis between the monastery's monks and the Egyptian state. He also conducted or participated in a number of trainings and workshops to prepare and qualify Christians to engage in the public sphere, including by participating in local or parliamentary elections or by planning and carrying out campaigns. Ramy also provided training on monitoring and documenting violations.
---
[1] He was also charged with disturbing public peace through the misuse of social media,  and spreading false news.
[2] Andrew Wassef was sentenced by the Zagazig Criminal Court in October 2017 on charges of inciting terrorism through social media.