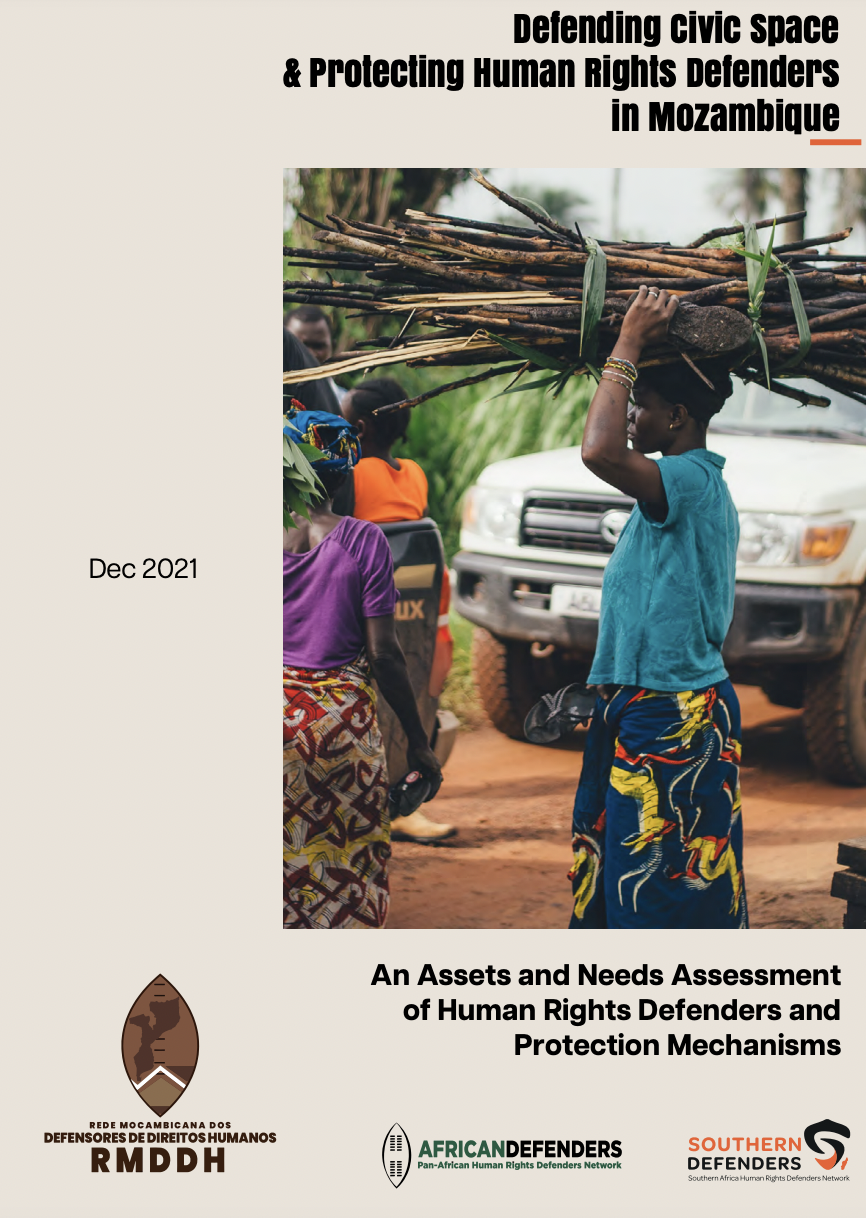 11 April, 2022


Defending Civic Space & Protecting Human Rights Defenders in Mozambique Click here for the full report

This report gives findings of an Assessment on the Shrinking Online and Offline Civic Space and Security for Human Rights Defenders, including Social Justice Activists and Journalists in Mozambique and is part of the Mozambique Human Rights Defender's Network (RMDDH) strategic framework, whose global goal is to defend the online and offline civic space and protect human rights defenders who are at most risk of human rights violations in Mozambique.

The report presents an assets and needs analysis for human rights defenders (HRDs) within the context of existing Human Rights Defenders Protection Mechanisms (HRDPM) within and outside Mozambique. The study informing this report is coming on the backdrop of a general shrinking of online and offline civil space notable not only in Mozambique, but indeed across the region, part of a trend of notable authoritarian consolidation and hegemony globally.

Mozambique has in recent times experienced an escalation of targeted persecution and reprisals against HRDs at various scales and levels, with civil society and pro-democracy activists, journalists and social justice actors being prime targets, especially in the context of rising inequality due to, inter alia, COVID-19.