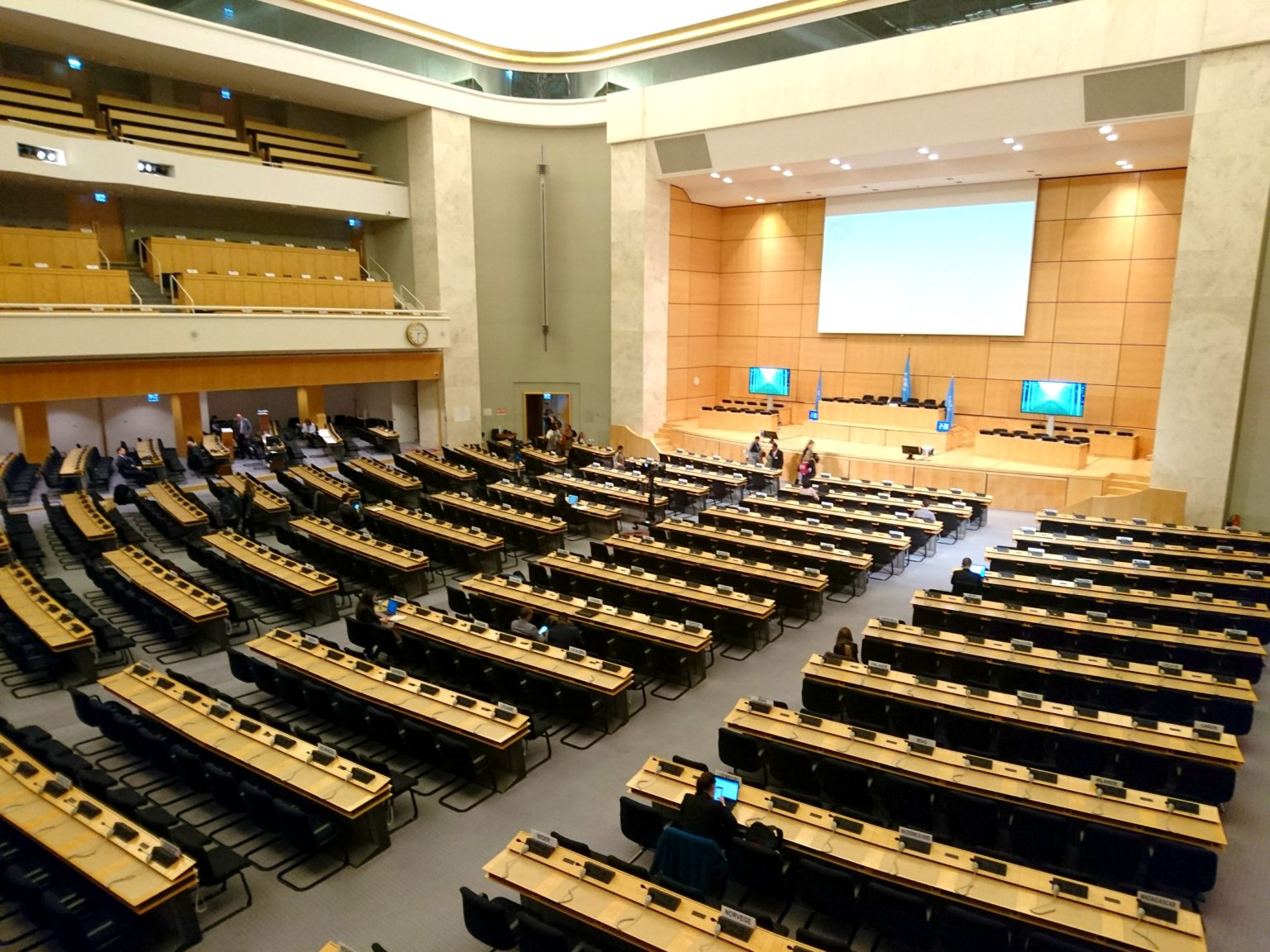 6 July, 2020


DefendDefenders' oral statements at HRC44

This post was first published by DefendDefenders

Oral statements delivered by DefendDefenders at the 44th session of the UN Human Rights Council (HRC44, 30 June-20 July 2020)
---
Item 2: Interactive Dialogue on the annual report of the High Commissioner (2 July 2020)
Madam President, Madam High Commissioner,
We welcome your annual report to the Council and the work of your Office in relation to the Covid-19 pandemic. As humankind is facing a multi-faceted crisis with human rights, health, socio-eco­no­mic and envi­ron­mental dimensions, and as human rights defenders and civic space are under attack, your leadership is more needed than ever. Regarding the human rights impli­ca­tions of the Covid-19 crisis, we stress that restrictions to a num­ber of rights, including to free­doms of peaceful assembly and movement, are legitimate, but that they must be grounded in law, temporary, non-discriminatory, necessary to protect public health, and proportionate.
Unfortunately, in a number of countries, violations have been reported. These include the use of exces­sive and lethal force to enforce lockdown and curfew measures, as in Kenya and Rwan­da; the targeting of minorities, including LGBTIQ persons, under the guise of combating the virus, as in Uganda; Internet shutdowns, as in Ethiopia; and attacks against journalists and citi­zens challenging government responses to the pandemic, as in Tanzania. Everywhere, an in­crea­se in gender-based violence, in particular domestic violence, has been recorded.
Madam Bachelet,
The post-Covid-19 world must be more equal, just, and resilient. Human rights have a central role to play, and there is also reason for hope. People peacefully ex­press their re­jec­tion of in­justice (as in Djibouti, which witnessed demonstrations in June 2020) or their desire for chan­ge, including through the ballots. Malawi is the latest example.
We encourage you to continue prioritising the use of civic space indicators and developments as objective criteria to assess country situations, as well as civic space restrictions as early war­ning signs of deteriorating situations, allowing for preventative engagement. We also encou­ra­ge you to use public advocacy and speak out when and where necessary.
Expressing concern over the killing of popular Oromo musician Haacaaluu Hundeessaa and its aftermath, we ask: what are your plans to address the situation and help Ethiopia overcome chal­lenges ahead of elections?
Thank you.
---
Item 2: Interactive Dialogue with the Special Rapporteur on Eritrea (30 June 2020)
Madam President, Madam Special Rapporteur,
As Eritrea has entered the second year of its membership term, its domestic human rights situ­ation remains dire. The main issues, including violations of civil, political, economic, social and cultural rights, are summarised in a letter dozens of civil society organisations, including Eri­trean, African and international NGOs, made public ahead of this session.
Our analysis is shared by African and international human rights mechanisms. These include the African Commission on Human and Peoples' Rights, which issued detailed concluding ob­ser­vations in 2018, the Special Rapporteur, the UN High Commissioner for Human Rights, and UN treaty bodies.
We welcome the fact that in February 2020, a dialogue took place between the Eritrean govern­ment and the Committee on the Elimination of Discrimination Against Women (CEDAW) in a more constructive spirit than during Eritrea's 2019 review by the Hu­man Rights Com­mit­tee. Un­fortunately, despite the window of opportunity provided by this review, Eritrea continues to refuse to cooperate with the Special Rapporteur and reject findings of ongoing grave violations and rights-based recom­men­dations, inclu­ding in relation to the Covid-19 crisis.
As a Council member, Eritrea has an obligation to "uphold the highest stan­d­ards in the pro­mo­tion and protection of human rights" and to "fully cooperate with the Council." The Council should urge Eritrea to make progress towards meet­ing its membership obligations. It should not reward non-cooperation by, but rather maintain scrutiny of, one of its members. We call on it to extend the Special Rappor­teur's mandate for a further year.
Madam Kravetz,
Are there any areas where pro­gress is more likely to happen, including with regard to the bench­­marks for progress you identified? If so, what would be the key drivers of change?
Thank you.