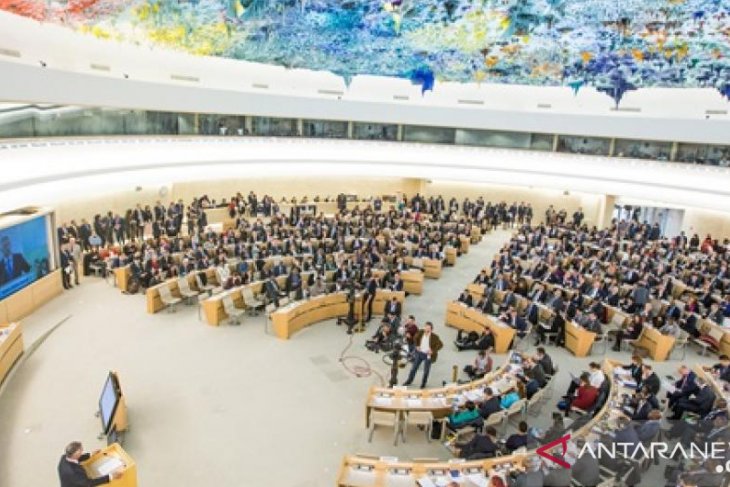 9 July, 2019


By remaining silent on Sudan, the UN Human Rights Council validates the sidelining of human rights

This article was first published by DefendDefenders

After failing to convene an emergency session on Sudan in the aftermath of the 3 June massacre, and failing to hold an urgent debate during its 41st ongoing regular session, the UN Human Rights Council ("Council") is set to fail to adopt a resolution on the coun­try. By remaining silent on Sudan, the Council validates the side­lining of human rights from the regional mediation process and overall political efforts to settle the crisis, Defend­Defenders said today.

"Since the Sudanese people began peacefully protesting for change, in December 2018, the Council has remained deafeningly silent on their plight," said Has­san Shire, Execu­tive Di­rec­tor, Defend­­Defenders. "By failing to act, the Council runs the risk of fur­ther en­cou­­ra­ging the sidelining of human rights. While we wel­come the fact that a deal was struck on 5 July 2019, we stress that respect for human rights and accountability for violations should be cen­tral parts of any long-term political solution."

On 3 June 2019, Rapid Support Forces (RSF) led by General Mohamed Hamdan Dagalo, known as "Hemedti," who also serves as deputy head of Transitional Military Coun­cil (TMC), led an at­tack on peaceful pro-democracy demonstrators at a sit-in in Khartoum. More than one hundred civilians have been reported dead, and hundreds more injured. Dozens may be missing. Mul­tiple instances of beatings, humiliation, and rape are remi­nis­cent of pat­terns of atrocities com­mitted in other parts of the country, inc­lu­ding conflict areas such as Blue Nile, South Kordofan, and Darfur, where the RSF elements were formerly known as "Janja­weed." Reports indi­cate that RSF militias are also responsible for renewed attacks against civilians in Darfur.

On 30 June 2019, at least ten more civilians were killed in relation to peaceful mass demons­tra­tions across Sudan, in the "Millions March." Attacks led by the RSF, who have been aided and abet­ted by the National Intel­li­gence and Security Service (NISS), are an at­tempt to put an end to the peaceful sit-ins that brought about the ousting, in April 2019, of President Omar Al-Bashir. Al-Bashir is wanted by the Inter­national Criminal Court (ICC) on se­ve­ral counts of crimes against hu­­ma­nity, war crimes, and genocide.

Stakeholders in Geneva specifically said that the rationale for the Council's silence at its current session (24 June-12 July 2019) was that priority had been given to the African Union (AU)-sup­por­ted mediation efforts by Prime Minister Dr. Abiy Ahmed of Ethiopia, who is chair­ing the Inter-Governmental Authority on Development (IGAD), of which Sudan is a member. On 6 June 2019, the AU Peace and Security Council suspended the participation of Sudan in all AU activities until the effective establishment of a civilian-led transitional authority.

On 5 July 2019, a deal was agreed between the TMC and representatives of the civilian protest movement, the Forces for Freedom and Change (FFC). The deal is reported to institute a three-year transition period led by a Sovereign Council with a rotating (TMC/FFC) presidency. The first chair of the Sovereign Council will be a military representative. The establishment of a legis­la­tive council is postponed, and elections are due to take place at the end of the transition period. A national investigation into the 3 June massacre and other instances of violence is supposed to be conducted, but details remain unclear. It appears that the investigation will not cover events prior to 11 April 2019.

"The Human Rights Council should not abdicate its respon­sibility towards Sudan. It should stand ready to act, including through setting up a full in­qui­ry into the atro­cities commit­ted by RSF and TMC forces," said Es­tel­la Ka­ba­ch­wezi, Senior Advocacy and Research Officer at Def­end­Defenders. "UN action would strengthen, not weaken, regional efforts to en­sure a transition to civilian rule and non-recurrence of human rights violations."

DefendDefenders calls on Human Rights Council members and observers to make clear that per­petrators of grave human rights violations should be identified and accountability should be ensured. An investigation into the violence should be independent, impartial, transparent, and thorough. It should address patterns of violations and the chain of command up to the highest level, and encompass the whole country and events since December 2018. It should also take place swiftly and within a specific time frame. Investigators should rely on a stan­dard of proof that enables the identification of individual perpetrators and paves the way for criminal pro­se­cu­tions.

A number of issues remain unaddressed by the 5 July 2019 deal, including lack of mecha­nisms to ensure compliance and failure to outline consequences for breaching the deal and commit­ting human rights violations. It remains unclear what consequences those found guilty of vio­lations against peaceful protesters will face beyond being barred from sitting on the Sovereign Council. The deal also fails to provide for an immediate end to the Internet shutdown and other undue restrictions to civil and political rights. An open civic and democratic space, including a safe and enabling environment for human rights defenders and civil society organisations, is essential to lasting progress, institution-building, and the rule of law.

While Human Rights Council action in Geneva is essential, the UN Security Council should also act in New York. It should demand that the Sovereign Council undertake the institutional, po­li­tical, social and economic reforms to avoid the conditions that led to the protests and the demo­­bili­sation of the RSF under the supervision of the international community. It should also expand the impo­sition of targeted sanctions in Sudan, now only focused on Darfur, to indi­vi­duals most respon­sible for violence against peaceful protesters and other peaceful opposition, and stand ready to take further action in this regard.

Peaceful mass protests started in December 2018 over an increase in the price of bread and a range of human rights and social grievances. After the fall of Al-Bashir, civilian demands have focused on the establishment of a civilian-led transition process. Hemedti and the TMC received the support of the United Arab Emirates, Saudi Arabia, and Egypt. On 6 June 2019, the African Union (AU) suspended with immediate effect the participation of Sudan in all AU activities until the effective establishment of a civilian-led Transitional Authority.

The Human Rights Council, as the UN's principal human rights body, should ensure long-term scrutiny of Sudan's human rights situation, including through investigation, identification of those responsible at all levels of the chain of command, and monitoring of and reporting on human rights developments in the country. It should urge the Sovereign Council to sign without delay a Memorandum of Understanding with the Office of the UN High Commissioner for Hu­man Rights (OHCHR) allowing the opening of an OHCHR country office with a full mandate that includes technical advice, unhindered access to all relevant persons and places, moni­tor­ing, and public reporting.

DefendDefenders has been actively advocating for member and observer States of the Council to convene a special (emergency) session on Sudan or, failing to do so, to hold an urgent debate at the Council's 41st session, which is ongoing. We were joined[1] by a large number of Su­da­nese, African and inter­na­tio­nal NGO partners.