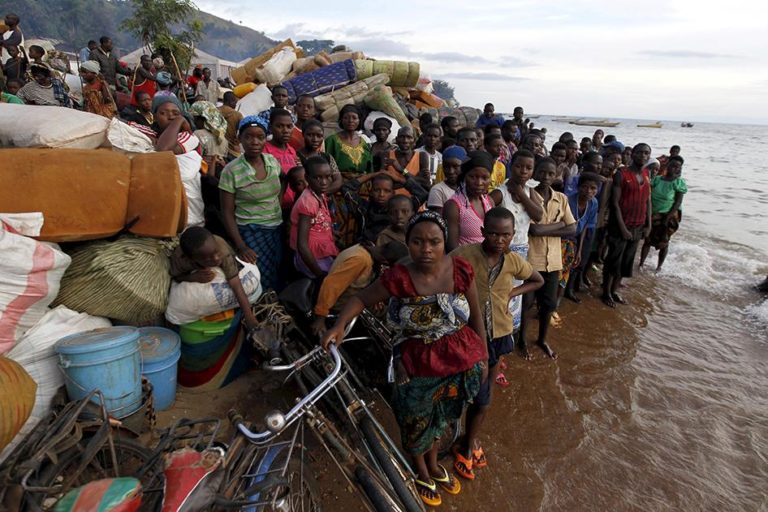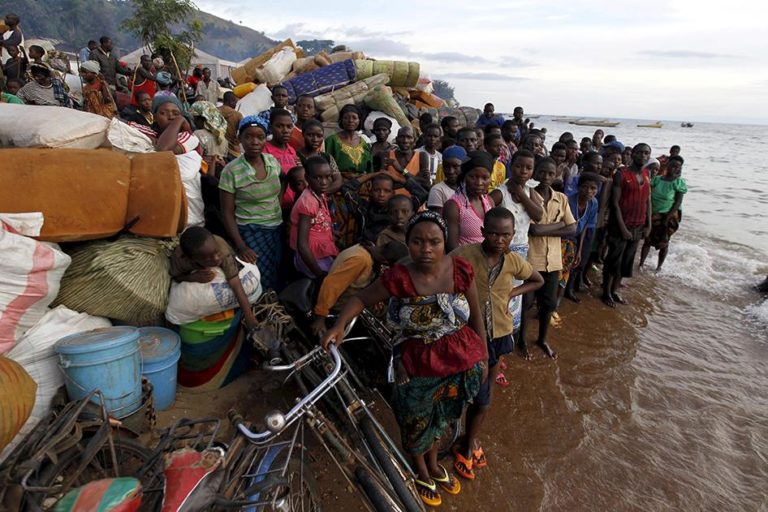 23 March, 2020


Burundi: Rebuilding the Broken Lives of Refugee Women Including Women Human Rights Defenders
This statement was first published by DefendDefenders
Joint Statement
On 8 March the world celebrated International Women's Day 2020 under the theme "# I am Generation Equality: Realizing Women's Rights". Against this background, DefendDefenders and Light for All reflect on the living conditions of exiled Burundian women human rights defenders (WHRDs) in refugee camps, forced to flee their country because of torture and sexual violence.
While Burundi initiated progressive reforms to empower women through supporting their political participation and appointments to various leadership positions (Parliament, Senate and Government) at a rate of over 30 %, in fulfilment of the UN minimum quotas and Arusha Agreement requirements, these gains have been buried today amidst human rights violations committed with impunity. In this year's joint statement celebrating International Women's Day, we emphasise "Accountability is central to the realisation of human rights and is a core demand of women human rights defenders. Accountability includes ensuring participation, transparency, empowerment, sustainability, and non-discrimination as well as meaningful and effective remedies to victims and survivors of violations, including of women human rights defenders (WHRDs), including young women".
We analyse cases of four WHRDs exiled in Uganda, and their commitment to protecting and promoting human rights despite the hurdles that they face.
Philomène, a mother of three was raped with a bayonet. Her one-and-a-half-year-old son at the time witnessed the rape and was detained alongside his mother. He also suffered physical injury when his arm was twisted during the assault. Now five years old, he suffers serious post-traumatic stress disorder and has a deformed shoulder. He has never received any treatment. While Philomène underwent surgery to correct fistula, she suffers from Hepatitis C, a condition that is not being treated. She lives in Nakivale and struggles to access water, as she is too weak to carry a jerrycan.
Ineza is an exiled WHRD and founder of a community organisation at Nakivale settlement that supports refugee women through health care advocacy and economic empowerment. Her husband, one of the countless victims of enforced disappearance in Burundi, was abducted five years ago and she has since received no information of his whereabouts. Despite having endured such trauma, she devotes her time and energy to supporting other women, particularly widows and victims of rape.
Rosette supported HRDs during demonstrations against President Nkurunziza's contested third mandate by providing food to protesters because she believes in the right to freedom of assembly and association. She was threatened with death by Imbonerakure and had to flee the country. She lives in Uganda with her three children in deplorable conditions. Her host accommodates 22 other people in addition to Rosette's family. She suffers from very advanced diabetes and has no sufficient health care access. She has no home, and no means for her children's education. She is worried she might die due to lack of treatment, leaving her children as orphans.
Gloriose is a political activist and a former member of the parliament. However, like many other women, Gloriose was harassed and received death threats that forced her to flee her country, leaving everything behind. She lives as a refugee in Kampala where she shares one bedroom with her seven children whom she can hardly afford to feed and educate.
The challenges experienced by these courageous WHRDs represent the situation on the ground. With no alternative offered to them, and with limited access to an adequate system of service provision to support them, WHRDs continue to face serious physical, economic, psychological and social difficulties. It is therefore an urgent call for action to find a holistic approach to address the physical, social, economic, and psychological difficulties. Additionally, there is an urgent need to set up appropriate resources to enhance their economic wellbeing and livelihoods.
We further call upon the UN Refugee Agency (UNHCR) and other stakeholders to offer social protection, better livelihoods and psychosocial support to Burundian refugee women, including WHRDs, to rebuild their lives and allow them to pursue their commitment to realising women's rights.
#AllOfUs4Her