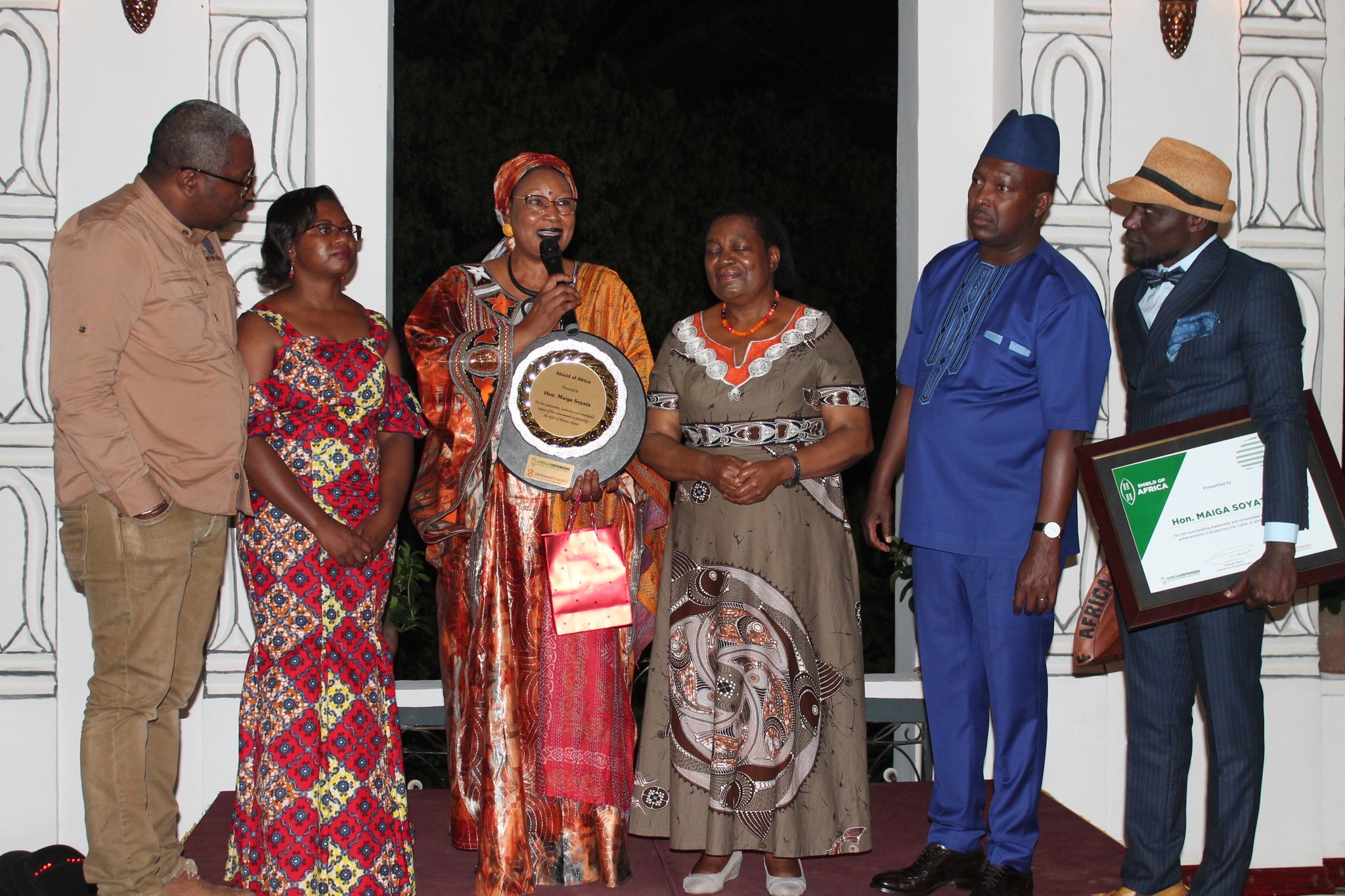 18 June, 2019


AfricanDefenders celebrates the third edition of the Africa Shield Awards

On 14 June 2019, AfricanDefenders (Pan-African Human Rights Defenders Network) acknowledged and awarded distinguished human rights defenders (HRDs) on the African continent for their contribution to the advancement of human rights. The winners, Beatrice Mtetwa, Felix Agbor Aniyor, Donald Deya,  Fatou Jagne Senghor, and the Sudan Women Protest exude courage, perseverance, and selflessness amid their harsh and restrictive operating environments. The Shield Awards highlight the positive impact of their outstanding human rights work and their unwelding motivation.

The Shield Awards comprise five sub-regional awards and an overall Africa Shield Award. For this third edition, a jury composed of Hon. Commissioner Soyata Maiga, Chairperson of the African Commission on Human and Peoples' Rights (ACHPR); Hon. Commissioner Rémy Ngoy, Special Rapporteur on Human Rights Defenders in Africa; Margaret Sekaggya, former UN Special Rapporteur on Human Rights Defenders; and Hassan Shire, Chairperson of AfricanDefenders, acknowledged that Sudan Women Protest, the winner of the North African Regional Award, should be granted the Africa Shield Award. 

Sudan Women Protest is a community of Sudanese women activists at the frontline of the Sudanese revolution since  December 2018 – bringing to the fore women voices and rights. "This is for all the women, mothers, daughters who stood up to mobilise the people and to ensure that their rights are not forgotten – we all stand in solidarity with them," said Walaa Salah, a Sudanese activist living in Kenya, who received the award on behalf of the community, as the women activists on the ground are immobilised due to the ongoing violence. "I hope I will be able to travel to Sudan, and bring this shield as a testimony to your solidarity."


Beatrice Mtetwa, Shield Award winner for Southern Africa, is a Zimbabwean human rights lawyer. Mtetwa has protected and promoted human rights for years, with a focus on  HRDs and journalists, by representing on pro-bono hundreds of HRDs facing harassment and abusive detention in Zimbabwe. As a founding member and board member of Zimbabwe Lawyers for Human Rights (ZLHR), she continues to nurture leaders on the continent who carry her visionary mission of establishing a blue chip human rights lawyer's organisation in Zimbabwe that has made access to justice for HRDs facing judicial persecution a reality . "This means a lot, particularly because it comes from my fellow African HRDs," she said while receiving the award from Sekaggya.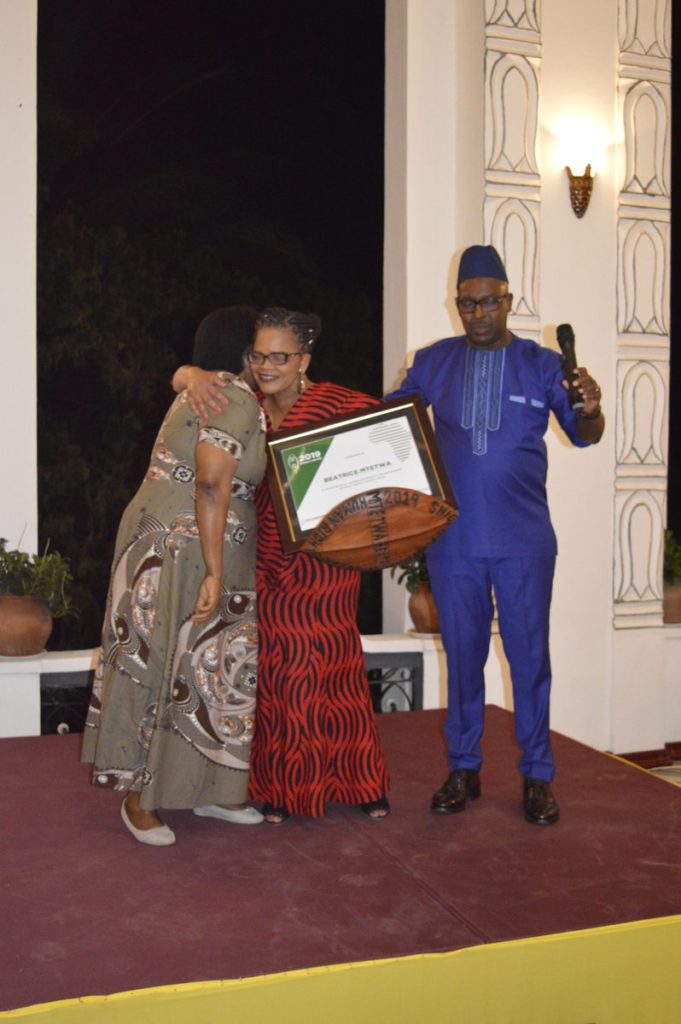 The Central African Shield Award was presented to Felix Agbor Anyior Nkongho, a Cameroonian lawyer and the founder of the Centre for Human Rights and Democracy in Africa. He has provided pro bono legal services to hundreds of victims. While seeking social justice and equality in the Anglophone region of Cameroon, he was arrested, charged, and tried at a ilitary tribunal for terrorism, rebellion to incite civil war, revolution, contempt against the State, and secession, which carries the death penalty. He was thrown into a cell with 12 alleged members of the Boko Haram terrorist group, later transferred to solitary confinement for 45 days, and was not allowed to attend his father's funeral. Today, he is documenting and reporting systematic human rights violations committed by both government security forces and the armed separatist groups in the Anglophone region of Cameroon. "We, HRDs, defend the rights of others, so I thank you for protecting us," he said.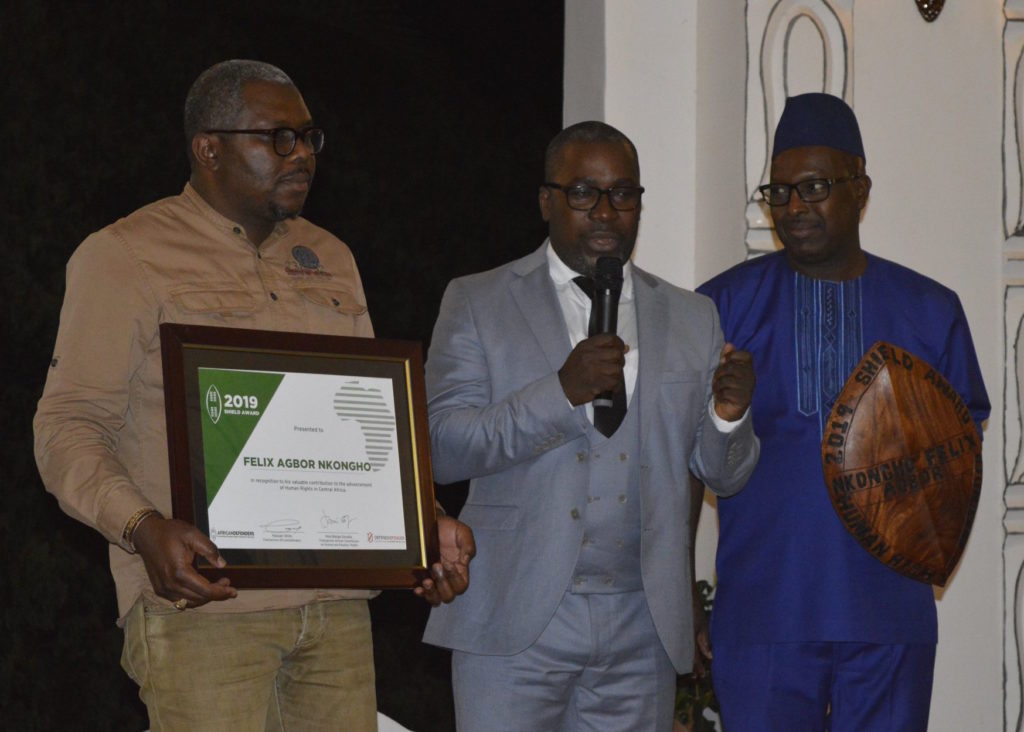 Fatou Jagne Senghor, Executive Director of Article 19 West Africa, received the Shield Award for West  Africa for her engagement on freedom of expression and media freedom. The award recognises Senghor's longstanding human rights work in West Africa in general, and in The Gambia in particular. She plays an important role in regards to ensuring accountability on human rights violations, building the capacity of civil society, and strengthening the reforms in The Gambia. "Freedom of expression is increasingly under attack, and we need defenders like Fatou to protect us," emphasised George Morara, Commissioner of the Kenya National Commission on Human Rights, while handing Senghor her shield.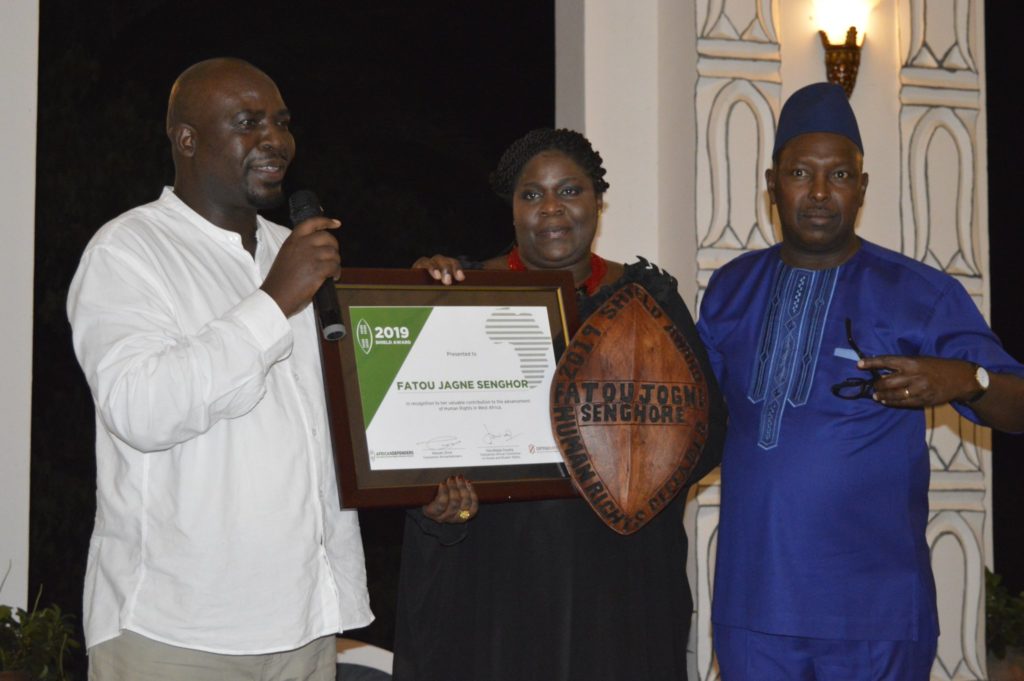 Donald Deya received the Shield Award for the East and Horn of Africa sub-region. Deya is an international human rights lawyer who represent and support  victims of human rights abuses on the African continent. He represented numerous victims before the ACHPR, , the African Court on Human and Peoples' Rights, the East African Court of Justice, and several national High courts. Deya is also the head of the Secretariat of the Pan African Lawyers Union (PALU), chair of the Boards of the Centre for Citizens' Participation on the African Union (CCPAU) and the International Coalition for the Responsibility to Protect (ICRtoP). He dedicated the award to all African HRDs who suffer from persecution.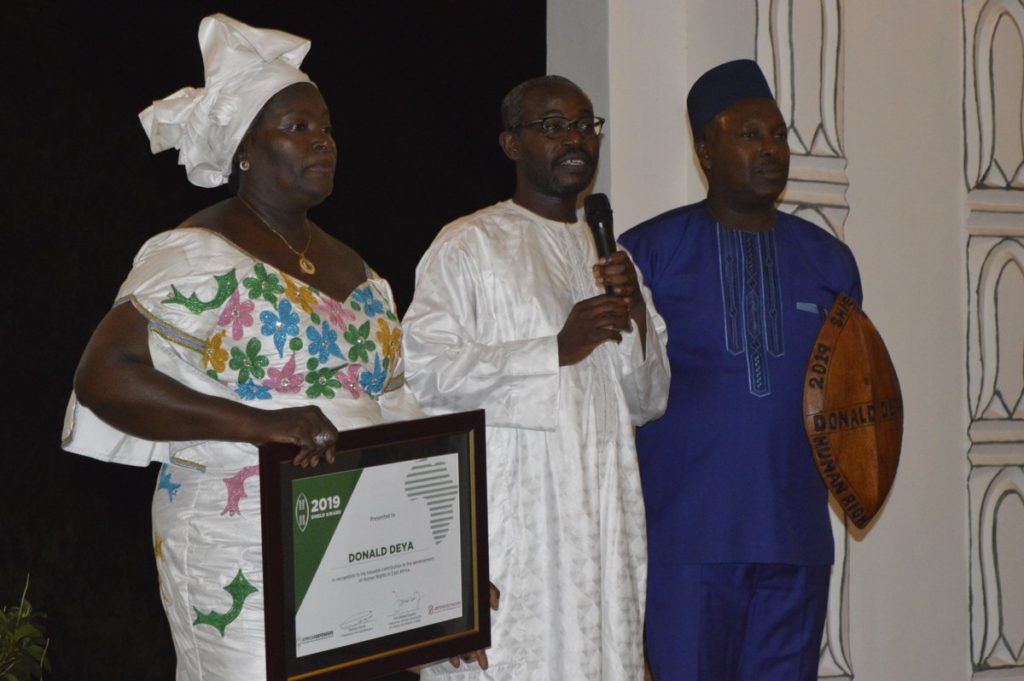 Through their human rights work, the awardees have faced harassment, intimidation, arbitrary detention, and even the threat of death – but they have never abandoned their tenacious commitment to human rights protection and promotion. Expressing her appreciation to their efforts, Hon. Maiga said: "I congratulate all the winners for their courage, and acknowledge the risks they take, and their strength that enables them to stand up for the rights of others."
On a special note, Hassan Shire  presented the Shield of Africa award to Hon. Commissioner Maiga Soyata. This special award is presented by AfricanDefenders to valuable dignitaries  who have demonstrated longstanding contributions to protecting and promoting the rights of African citizens. Hon. Maiga dedicated 12 years of her life to protecting the rights of Africans across the continent, notably promoting the rights of women in Africa through the Maputo Protocol. "This is a coronation for her outstanding role in the protection of the rights of African citizens,'' said Hassan Shire.
_________________________________
For more information, please contact:
Hassan Shire, [email protected]
Joseph Bikanda [email protected]