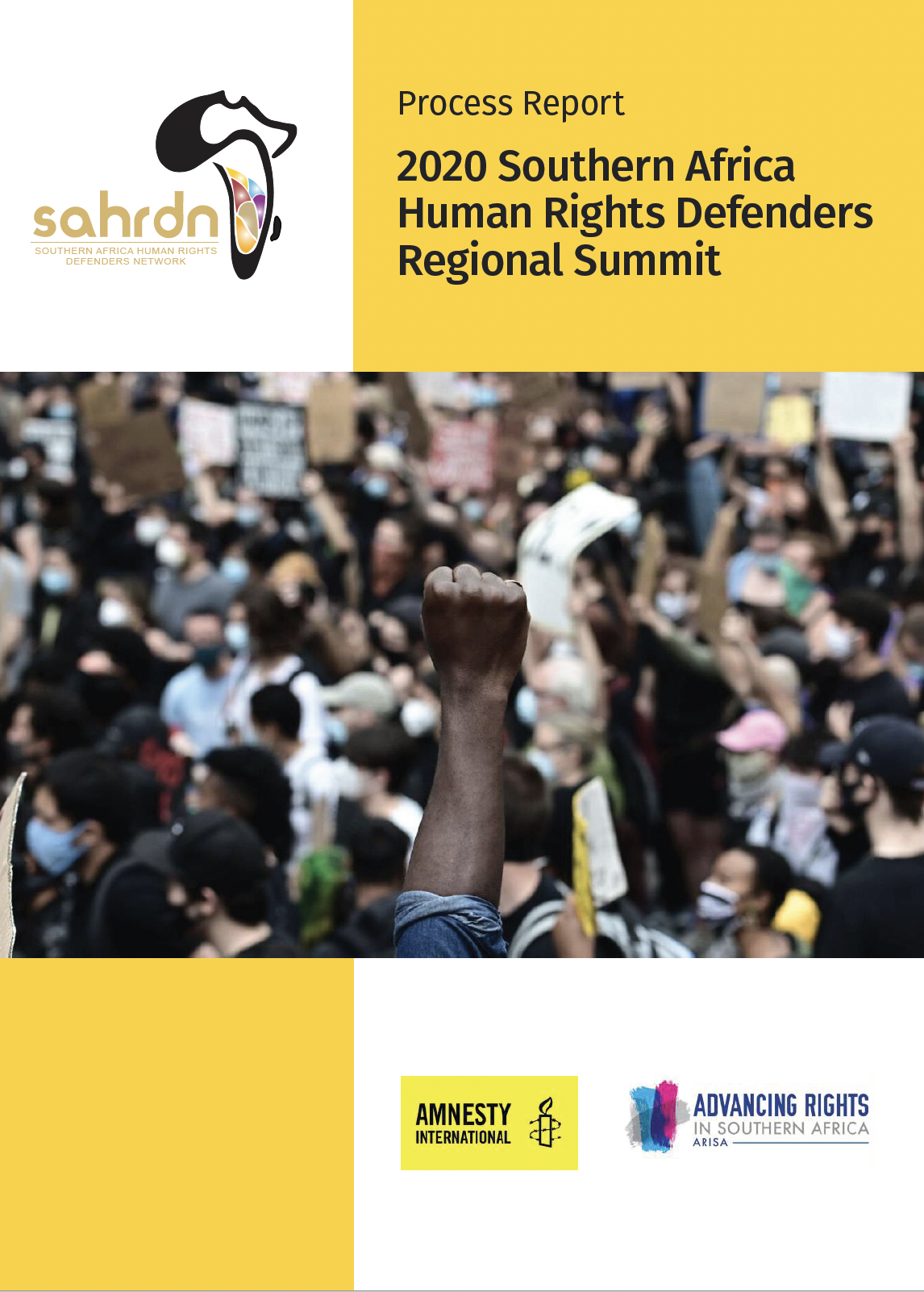 1 March, 2021


2020 Southern Africa Human Rights Defenders Summit Process Report

This report was first published on the Southern Africa Human Rights Defenders Network's website

The Southern Africa Human Rights Defenders Network (SAHRDN) in collaboration with Advancing Rights in Southern Africa (ARISA) and Amnesty International of Southern Africa held the 2020 HRDs Summit virtually due to COVID-19 travel restrictions. The Summit was held on the 1st and 2nd of December 2020 and was divided into two three-hour sessions each day.
The summit was held under the theme; "Building Back Better: Expanding the Civic Space and Enhancing Resilience of Human Rights Defenders During and Post COVID-19 – A Special Focus on Womxn and Traditionally Marginalized Groups in Southern Africa". There were over 100 HRDs, policymakers, and human rights experts from Southern African countries and various organizations who participated and attended the virtual summit.